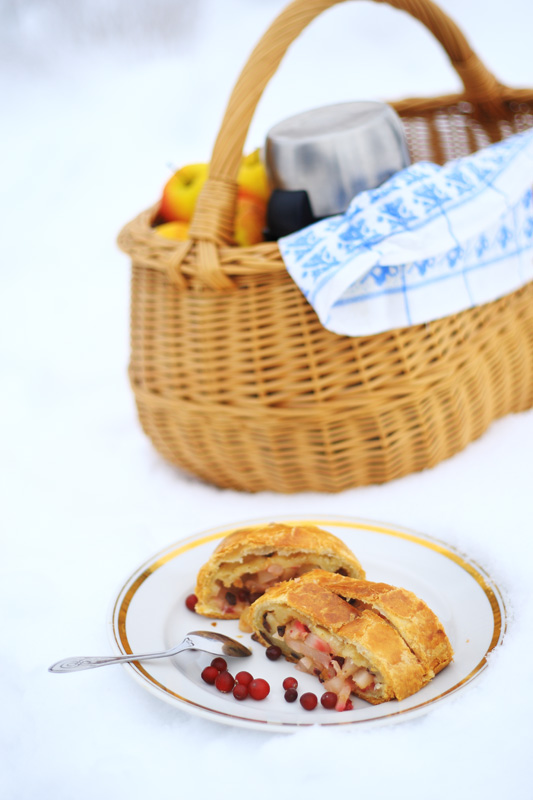 Söövad igasuguseid asju, näiteks jõhvika-pirnistruudlit. Lubage tutvustada, minu esimene iseküpsetatud struudel:). Nagu terane vaataja kindlasti märkab, on antud juhul tegemist tavalise lehttaignaga (edust innustatuna teen järgmine kord õige taignaga, mis tuleb paberõhukeseks rullida-venitada ja sinna juurde kui mitte joodeldada, siis pisut valssi ümiseda).
Lisaks on isetehtud ka taustaks olev lumehang, paar nädalat tagasi sai traktoriga kokku lükatud õue pealt.
Well, they eat different things, for example cranberry-pear strudel. Let me introduce, my first self baked strudel:). Yes, the dough is not the original strudel dough, which I will try next time. And please pay attention to the snowdrift in the backround, it is also self made:).