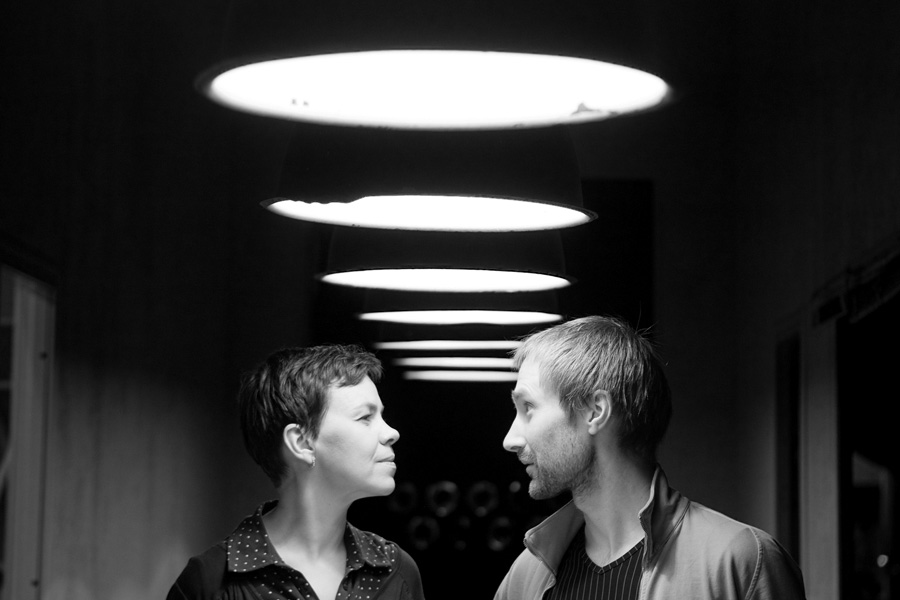 Pildistamine on isesorti mäng pildistaja ja pildistatava vahel. Tavaliselt on pildistajal eelis, sest tema harjutab oma rolli igapäevaselt, pildistatav aga halvimal juhul tunneb end abitu ja ebakindlana. On harvi hetki, kus pildistatav on mängu alal professionaal ja võtab juhtimise üle, nii juhtus siin. Pildistatavad paistsid olukorda nautivat, samas kui minu hämming aina kasvas. Alles pärast meenus, et ma ei tutvustanudki end.
Ene-Liis Semper ja Tiit Ojasoo NO99 teatris täna esietenduva «The Rise and Fall of Estonia» võttepaigas, 16. märts 2010
It happens sometimes that models are professionals and invert the usual roles of photographer and model. It happened so unexpectedly that I even forgot to introduce myself.
Directors Ene-Liis Semper ja Tiit Ojasoo in NO99 theatre, 16.03.2011.